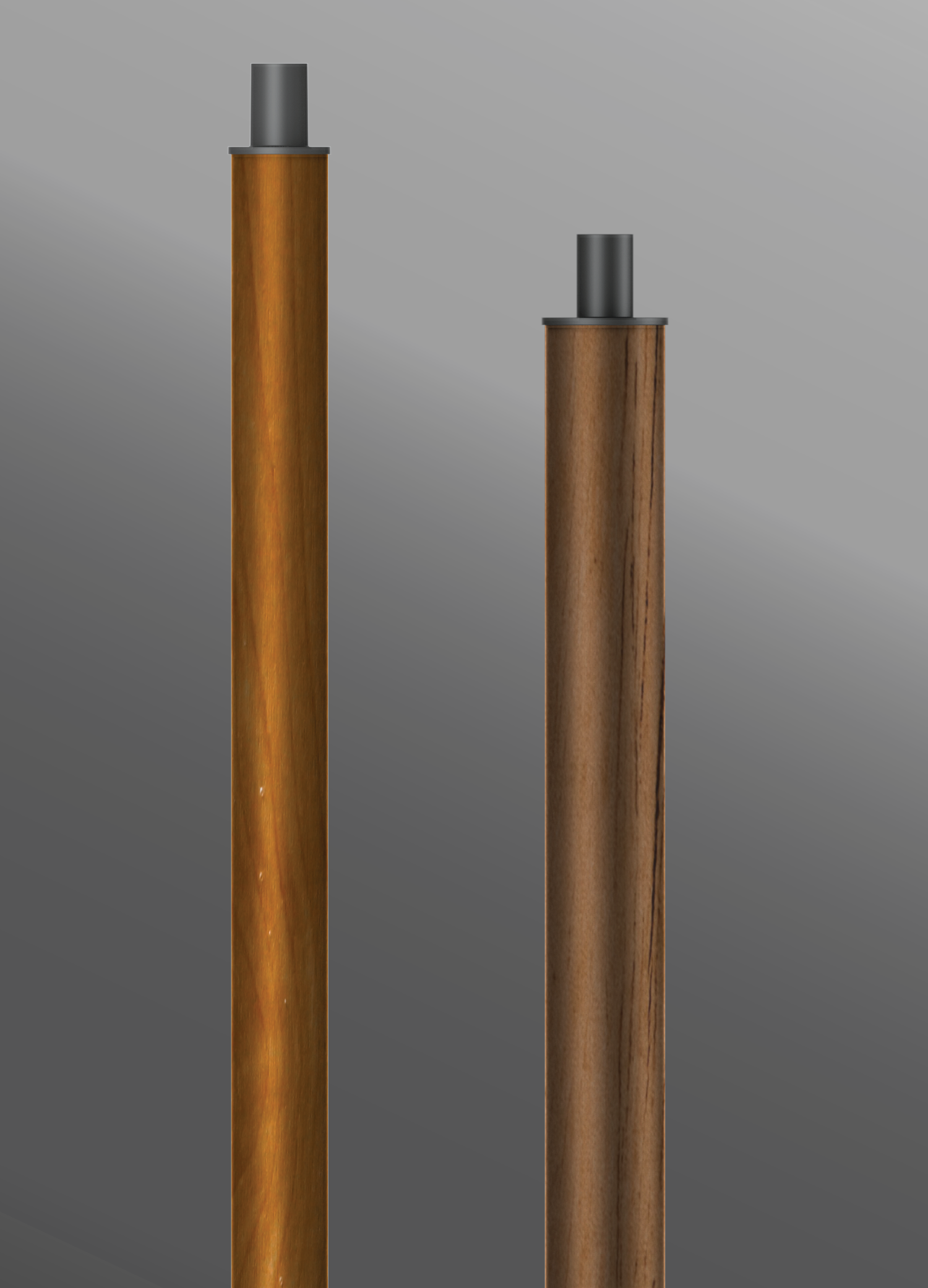 Round Straight Aluminum Poles - Woodland Series
Model#: APD-RSA
The Ligman faux timber sets the standard for the latest innovations in timber finish on aluminum worldwide. The timber look on
aluminum is both gorgeous and adaptable to a variety of uses from poles, bollards and sconces. Ligman utilizes innovations in faux timber on aluminum technology to create stunning materials for both commercial and residential applications.
This environmentally conscious process saves extensive quantities of timber. Ligman recognizes how our environment and natural resources are fragile and precious. So as an integral part of our Corporate Social Responsibility company policy, we strive to always minimize our environmental impact as well as offer truly long-term sustainable installations to our clients. Ligman's products are
designed to last and remain stable in every region and throughout all the variable seasonal environmental conditions.
Offering our special baked transfer-wood finishes on our all our exterior ranges means not only can we offer dozens and dozens
of specific different wood types to match any landscape design, but we can do this on a whole family of matching columns, bollards, wall and floodlights and critically that the specified finish is future proof; guaranteed against any cracking and fading and resistant to degradation by Ultraviolet Radiation. In contrast a natural resource such as cut-down wood will always fade and deteriorate over time in exterior environments and is extremely limited in applications.
---
Other Fixtures in the Light Poles Design Family:
Spec Sheets and Downloads for Round Straight Aluminum Poles - Woodland Series
Spec Sheets
Round Straight Aluminum Poles