DIALux is completrly free software developed for professional light planning or lighting designers. Used by many hundredthousands of light planners and designers worldwide.
With LIGMAN PlugIn product database you can create your virtual worlds simply and intuitively with DIALux. Document your results in breath-taking, photorealistic visualizations. Delight your customers with artificial light scenarios through which they can glide with wild camera runs. Rely on the CAD data of other architecture programmes and re-export your files easily. Or use any 3D models from the Internet – it's child's play.
Users can determine the energy your light solution requires and supports you in complying with the respective national and international regulations.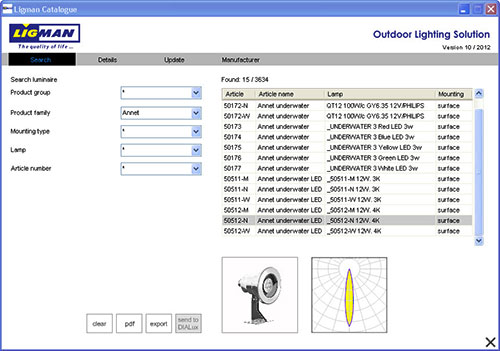 LIGMAN is a partner with Dialux software that provide tools for lighting designers or customers to be able to make a simple calculation to 3d visualization and lighting design. Our plug-in is available for download directly from our website or from Dialux website www.dialux.com with online LIGMAN catalogue.
Download